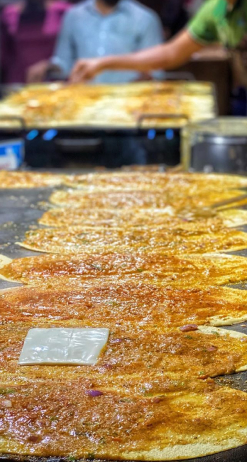 We make the best Dosas in town.
Ramki Bandi Dosa is known to be the best dosa in Hyderabad. We also specialize in being the world famous midnight tiffins in Hyderabad.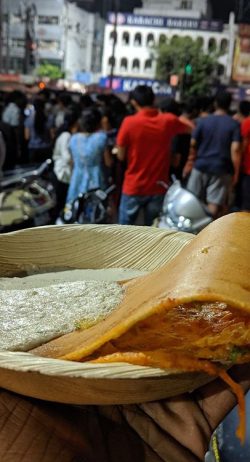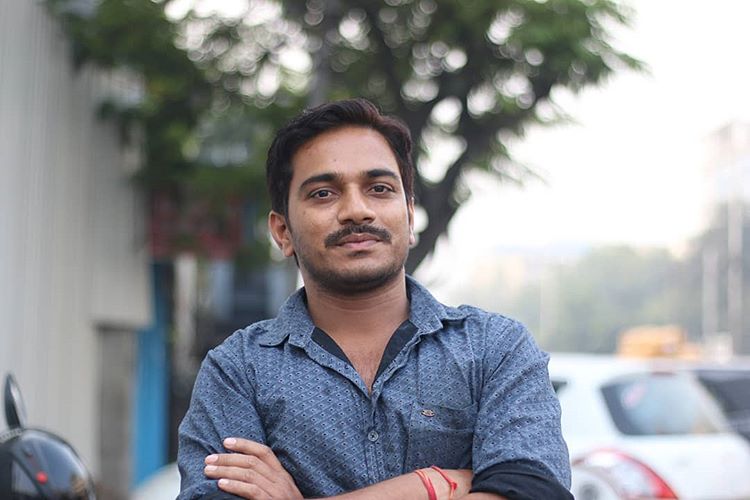 Ram Shinde, well known food innovator was very inclined to show Hyderabad a fusion gourmet breakfast to add health and taste on wheels at corner of a heavy traffic zone- mozamjhi market. Satisfying hunger and taste buds of hyderabadis since 1989. A story of cart now widely known as Ram Ki Bandi started getting popular in the city due to the unavailability of food at the wee hours for the clubbers keeping the deal- exclusive & limited. Its Hyderabad's best eatery joint with over a 5 million viewers on social media & making it to many people's bucket list of must do things in Hyderabad.
Fun fact- We have been named "Ram ki Bandi" out of the love audience has given and we go by that. Since Ram ki Bandi is all about "Customer is the king". This reflects in its recipes, there are no fixed menus, they are customised as per the way customer wishes to.
Yes, we heard you and we are coming to your locations as same as "RAM KI BANDI- fresh healthy & tasty"